INFORMATION ABOUT OUR

FAMILY COMPANY
JOSÉ PÁEZ LOBATO is a family-owned company with sixty years of history producing fine Sherry Vinegars. Our vinegars are prepared according to the traditional «Solera» system, just as the great Jerez-Xérès-Sherry wines are made. As in any great wine producing region, vinegar plays an important role in winegrowers' lives. For decades, José Páez Lobato has been dedicated to the task of slowly converting grape juice into a top quality Sherry Vinegar.
The slow and careful preparation of our Sherry Vinegars gives them their special characteristics: their dark mahogany colour, their delicate bouquet and their unique taste… thanks to a prolonged aging process in American oak barrels. Only a few drops of «CAPIRETE» Sherry Vinegar are sufficient to turn any dish into a culinary feast.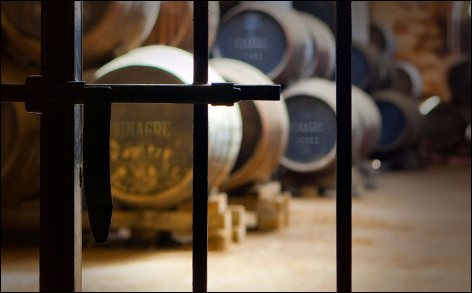 The unmistakeable taste of our Sherry Vinegar is the perfect ingredient for both traditional recipes and for the sophisticated and exotic nouvelle cuisine bringing a touch of distinction. It is more and more important as a condiment in a healthy, natural cuisine, where aromas and flavours have become essential in the preparation of the best dishes. It is a great ally for chefs who are constantly inventing new and varied dishes, without wanting to lose the taste and quality of this traditional product of the Mediterranean diet. This taste in Sherry Vinegar is contained in a single drop.
All our products carry a Protected Designation of Origin certificate, guaranteeing their authenticity as Sherry Vinegar.